Micha Zweifel
Mail
Now:
New work:
Switch
2021
Bronze
at Animated Matter
La Dépendance
until 26. September
Exhibition de groupe curate de Mathis Pfäffli
Avec Lisa Lurati, Manuel Schneider, Anna Bak, Matheline Marmy,
Micha Zweifel, Hammer Band (Raphael Stucky/Res Thierstein)
Out now: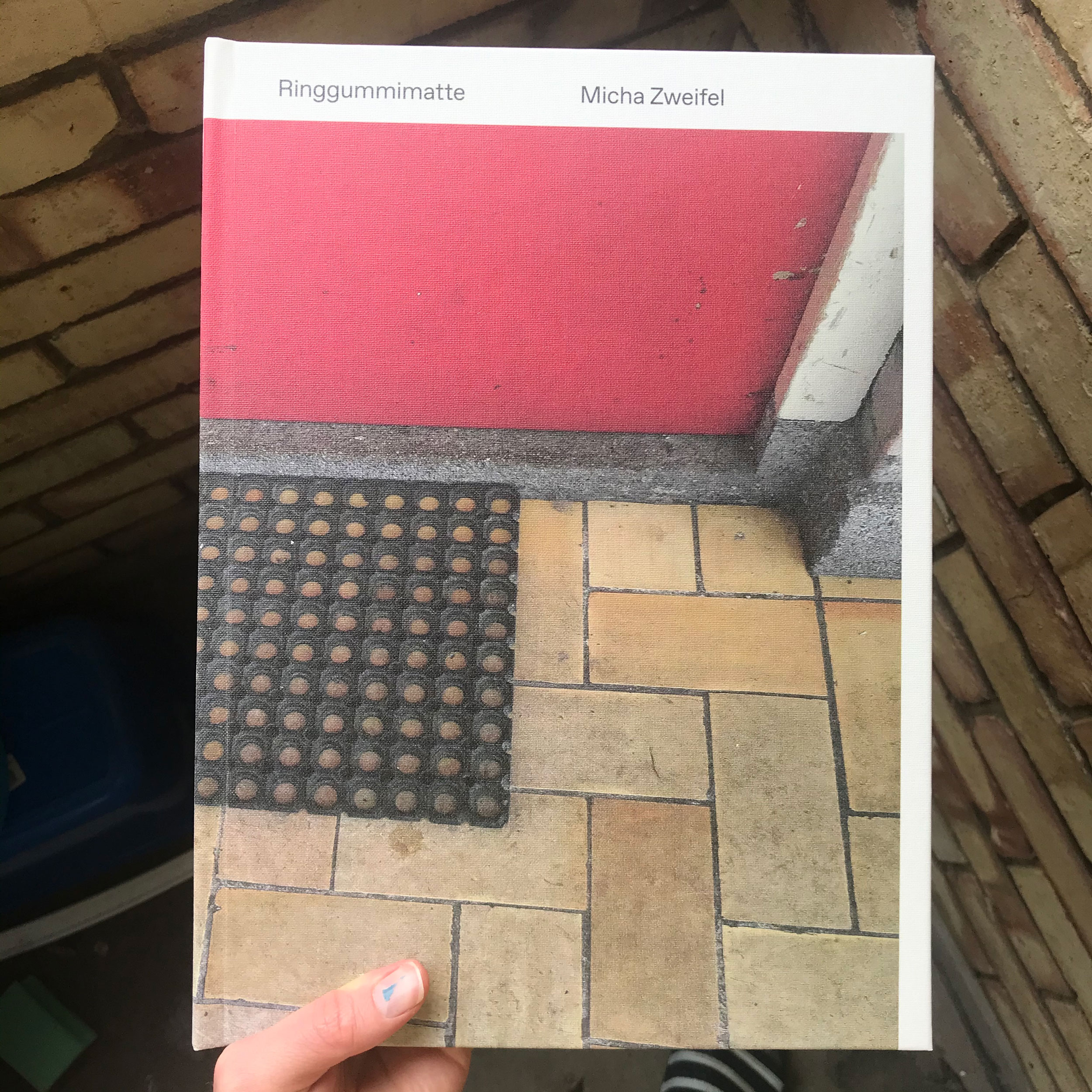 Ringgummimatte
Spector Book / Kunstmuseum Luzern
The publication
Ringgummimatte
features texts by artist and writer
Sabrina Chou
, journalist Michel Rebosura, writer and art historian Vivian Sky Rehberg, poet Lisa Robertson, curator Eveline Suter, as well as an email exchange between Christoph Zweifel and the artist. Writer and editor Matthew Stadler has captioned each image in the book with a quote from Zweifel's library, forming a composition of what is adjacent to Zweifel's work.
for a look inside and /or to buy a copy
Spector Books
Books at Ret
Boekie Woekie
SELECTED WORK:
Zur Sackgasse 4. Stock
at Kunstmuseum Luzern
Zähe Zeiten / Chewy Times
(with
Sabrina Chou
) at Hebel_121
LIFT
at
ONONO
Doch Bitte Aber
(with
Sabrina Chou
and
Bernd Krauss
) at FABRIKculture
Ineinander und nacheinander
at Treignac Projet
untitled /street views
at Museum Langmatt
Kurze Lüftungspause
at Swiss Art Awards
Zwei/Dwa
at Pracownia Portretu
meubels, Charlois?
at Rib and
AV
Obituary
at Peach
The Talk…at TENT


and other work